Dentist Arlington Texas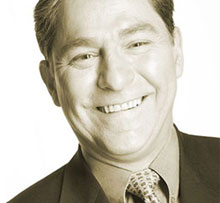 Dentists Dr. John E. Bauer and Dr. W. Cody Bauer practice a full scope of general and cosmetic dentistry with expertise ranging from porcelain veneers to dental implants, dental crowns and bridges. Dr. John Bauer and Dr. Cody Bauer can now correct a wide variety of so-called permanent dental problems, and can literally redesign your smile.
Our office is located at 100 Carlin Road, Mansfield, Texas. Call us at 817-473-0291.
Dental Treatments Arlington Texas
Porcelain Veneers Arlington Texas
Porcelain veneers are thin shells of ceramic that bond directly to the front and top surfaces of the teeth. They are an ideal choice for improving your smile and have become increasingly popular due to their simplicity and versatility. With veneers as an alternative, there is no reason to put up with gaps between your teeth, teeth that are stained, badly shaped or crooked. A veneer placed on top of your teeth can correct these maladies, simply and quickly, to help you achieve a beautiful smile!
Please call our Mansfield TX office at 817-473-0291 for more information on dental veneers or to schedule an appointment.
Dental Implants Arlington Texas
Dental implants are designed to provide a foundation for replacement teeth that look, feel, and function like natural teeth. The person who has lost teeth regains the ability to eat virtually anything and can smile with confidence, knowing that teeth appear natural and that facial contours will be preserved. The implants themselves are tiny titanium posts that are placed into the jawbone where teeth are missing. The bone bonds with the titanium, creating a strong foundation for artificial teeth. In addition, implants can help preserve facial structure, preventing the bone deterioration that occurs when teeth are missing.
Dental implants are changing the way people live. With them, people are rediscovering the comfort and confidence to eat, speak, laugh and enjoy life.
If, like many others, you feel implant dentistry is the choice for you, we ask that you undergo a dental/radiographic examination and health history. During these consultation visits, your specific needs and considerations will be addressed by our doctors or by an Oral and Maxillofacial Surgeon suggested by our practice. Your questions and concerns are important to us and our team will work with you very closely to help make your procedure a success.
Dental Crowns Arlington Texas
Most dentistry looks like dentistry. Our goal is to provide dentistry that is undetectable. We replace existing crowns and fillings with restorations that look and feel like your natural teeth.
Where damage to a person's teeth is extreme, and apparently beyond repair, we can use porcelain or porcelain "pasted on gold" crowns to make the smile appear "like new". This is an extremely reliable technique for repairing the most severe of dental problems, even permanently replacing missing teeth to offer a complete smile and a functional bite. We are renowned for the quality of our work and the fantastic changes we make for people using this technology. These treatments are used for long lasting correction of major dental problems. It is usual for crowns to last for 20 to 30 years, which is as close to permanent as dental treatment can get.
Online Map and Driving Directions
If this is the first time you have visited our Mansfield office, the mapping service below will assist you in finding our location. Simply fill out the form, and you will be presented with directions that include a map, the travel time, and distance. If you need any additional information, please contact our office at 817-473-0291.
var address = "100 Carlin Road";
var city = "Mansfield";
var state = "TX";
var country = "United States";
Address & Phone Number
Mansfield Family Dentistry
100 Carlin Road
Mansfield, TX 76063
Phone: 817-473-0291
Fax: 682-518-1190