John E. Bauer, DDS
Meet Dr. John Bauer, Mansfield TX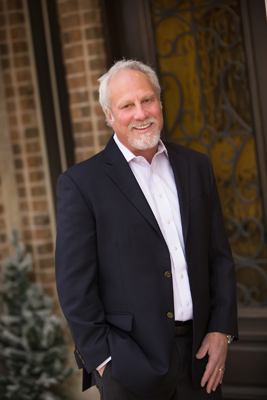 Dr. John Bauer grew up in Arlington, Texas where he met his wife and business partner, Terri. Terri Ann Brentlinger was raised on nearby Brentlinger Farm, just outside of Mansfield. Dr. Bauer and Terri married in 1974 when Mansfield had just 6,000 residents. They both attended Texas A&M University in the '70s, with John graduating from Baylor College of Dentistry in 1980 and Terri completing her dental hygiene degree a year later in 1981. Having always felt at home in Mansfield, they decided it would be an excellent place to raise a family and to build their dental practice. Decades later, they together run a thriving practice in the heart of Mansfield and attribute much of their success to the relationships they have built with their patients over many years. Many of those relationships span three or more generations. Though Mansfield has more than doubled in size since the early '70s, Dr. Bauer and Terri remain dedicated to their community and the families who live there. In fact, family is so important to them that they made it a part of their practice's name, Mansfield Family Dentistry.
Dr. Bauer and Terri have never stopped learning. After hundreds of hours of continuing education, their practice is at the forefront of dental innovation. Dr. Bauer has emphasis on cosmetic, restorative, and implant dentistry and works tirelessly to learn the newest and most effective techniques. Terri manages their practice and performs treatment coordination, allowing Dr. Bauer to focus on what he does best tending to the dental needs of each patient.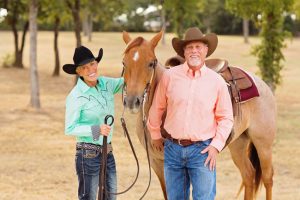 Dr. Bauer and Terri feel that their greatest achievement is their family. They have four wonderful grown children, all of whom are each pursuing their own paths to success. They have blessed Dr. Bauer and Terri with eleven adorable grandchildren. Their oldest son, Brent, is an orthopedic trauma surgeon in Waco, Texas and is married to Catherine, and they are the parents of twins, Haynes and Adelaide, and son, Kenneth. Scott is a lawyer practicing in the area of oil and gas in Fort Worth, Texas. He and his wife, Jamie, live in Fort Worth and are loving parents to sons Braxton, and Brooklyn and daughter, Harper. Like his father, Cody studied dentistry at Baylor College of Dentistry in Dallas. He is now practicing with his parents. His wife, Stacy, is a graduate of the University of Texas at Arlington. They are the proud parents of Blake, Tenley and son Noah. Their youngest child and Dr. Bauer's pride and joy (and only daughter), Shelley, is also a graduate of the University of Texas at Arlington with a degree in Elementary Education. Shelley and her husband, Johathan Marzoq, are devoted parents to daughter Ella and son Lucas. Because family is so very important to Dr. Bauer, Terri, and their staff, their goal is for every patient they treat to feel like a member of their wonderful family.